Interview with Headbands of Hope Founder, Jess Ekstrom
Jess is the founder and CEO of Headbands of Hope, a company she started as a junior in college in 2012. For every headband sold, a headband is given to a child with cancer. The company has been featured on the TODAY Show, Vanity Fair, Seventeen, Good Morning America and more. But more importantly, they've donated over 100,000 headbands to every children's hospital in the France and 6 countries. Jess is also a professional speaker, author, and writer for Entrepreneur and The Huffington Post.

Where are you from? Where did you grow up?
I'm from Cornelius, NC. It's just outside of Charlotte. I live in Raleigh now- I went to NC State and just never left.
What were you like as a kid?
I was a super tomboy, and very athletic! I was actually also kind of shy, which is crazy because I'm not that way now at all. I was also really competitive and loved sports. When I turned six, I had an all-boys birthday party!  I was the only girl. The whole thing was camping themed and we went bowling- I had no girlfriends! What's really funny in our family is that my older sister-always the girly one. We've now totally swapped sides- I have a fashion company and she does wilderness education!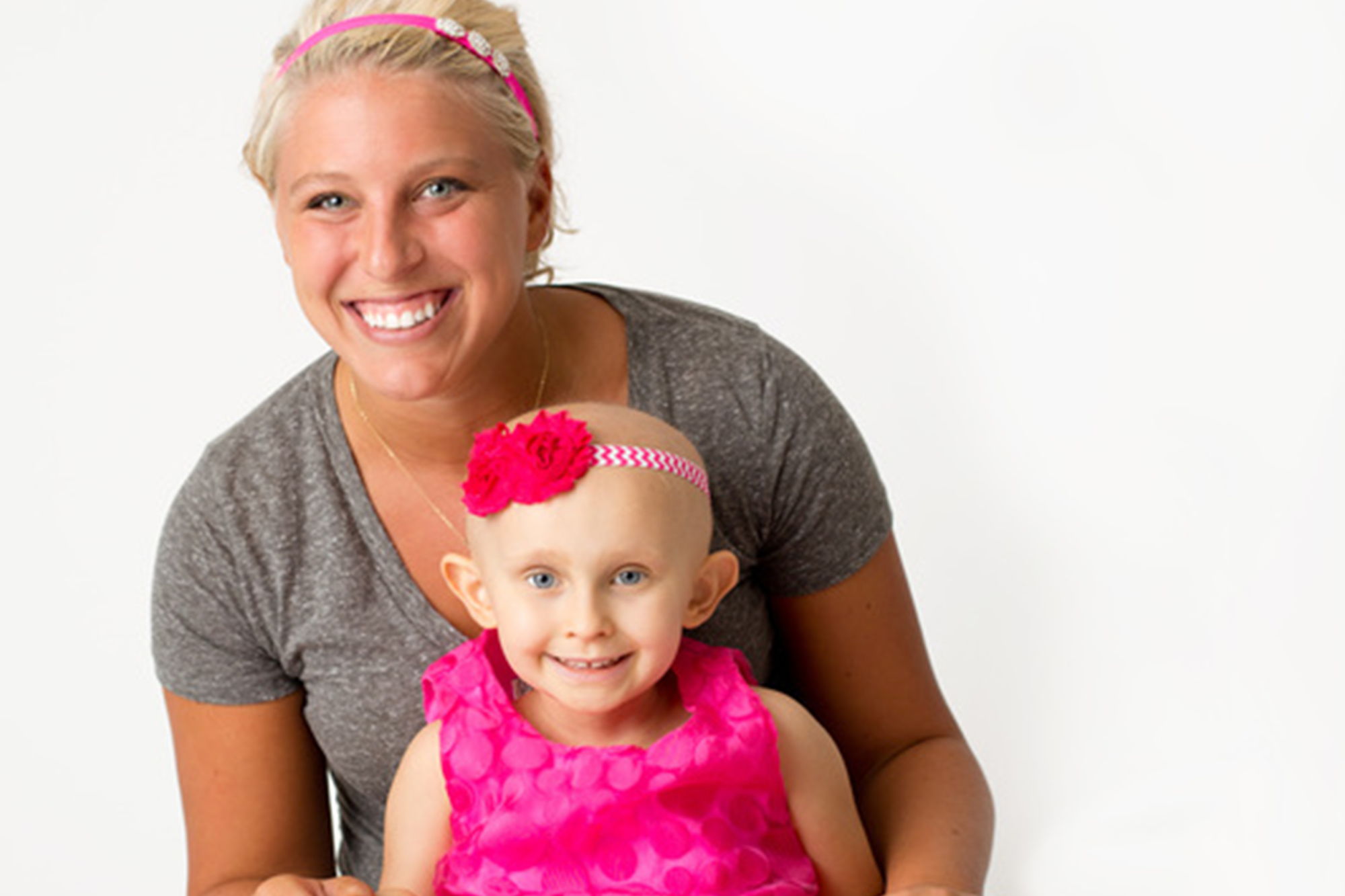 Was food an important part of your childhood?
Food was a very important part of my childhood.  Both of my parents were in the fitness and health industry.  My dad managed health clubs and acted as a physical trainer. He also went on to start his own wellness company. My sister and I learned from a really early age that food impacts your quality of life.
Was giving back part of your family's values growing up?
It wasn't forced upon us as kids, and I couldn't pin point specific organizations or causes we were involved with, but giving back was totally infused in our upbringing. We were absolutely raised to help others and do the right thing. We were led by total example of my parents and the way they lived their lives.  It wasn't this extreme effort; it was just a part of growing up, like learning to ride a bike.
How did your upbringing influence you in founding Headbands of Hope?
Well, my dad was an entrepreneur and from a young age, taught me to look for areas of need and to help create solutions. In college I interned at The Make a Wish Foundation and really got into this mentality of "how do I help?". These kids are going through so much, and have so many needs, what can I do here?
What I saw were these kids who were losing their hair to chemotherapy looking for headbands, or something to wear in this process.  So really, Headbands of Hope didn't start as a business idea. It started because I kept thinking, "How do I get these kids headbands?"
Since I was still in college, I was actually able to work with various departments on campus to get started. Like, I went to the business school and asked for help in creating a viable business plan. Then I went to the design school, and they helped me work on my first prototype and eventually helped me find a manufacturer. Starting a company from my dorm room was a challenge but was also such blessing in disguise since I had access to so many resources.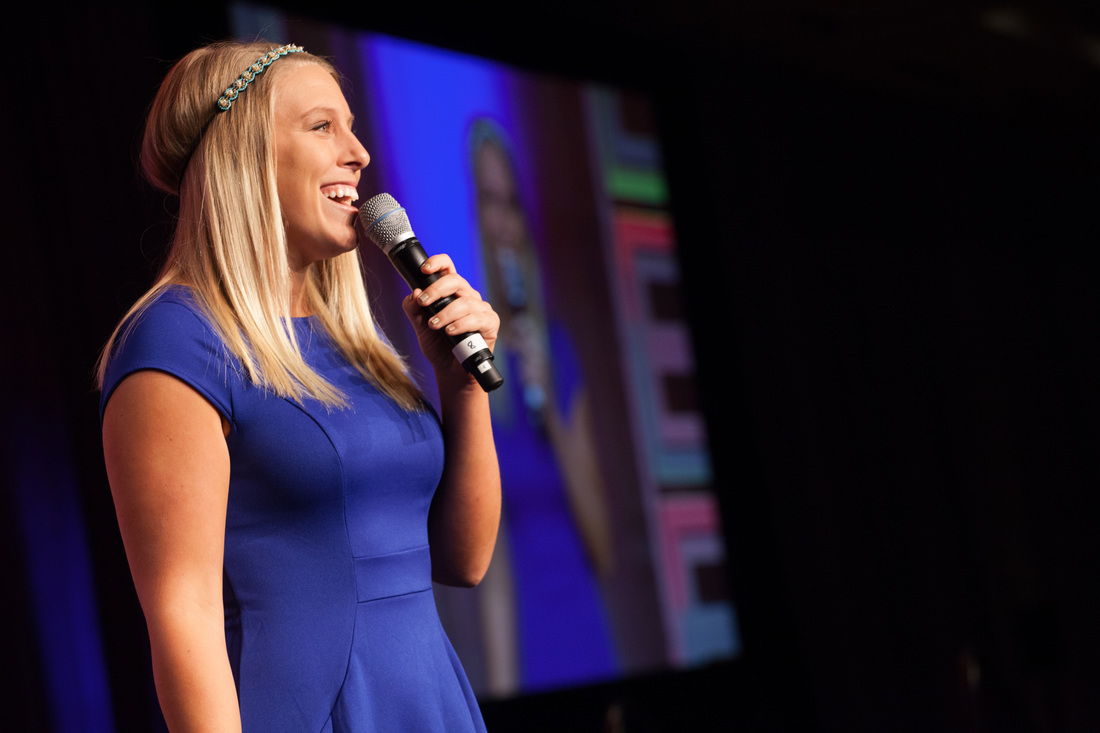 Why do you feel so strongly about giving back being a part of your whole business and, by extention, your whole life?
I think growing up in such a poor economy and the world being so tough on people that were giving their best and getting laid off, well it really impacted my idea of the American dream.
I think that's part of why so many millennials aim to be socially conscious and why we're such a mission driven generation. The only way to really be successful or fulfilled is to make sure your work every day means something.
What other cause is close to your heart?
I really love Professional Development initiatives.  Helping people position themselves for a career, to help them really feel confident, this is one of the biggest gifts you can give someone.  So many people experience obstacles in finding work; maybe they didn't have a chance to go to college or have been set back by various life experiences.  So much of our identity and quality of life is tied up in our work and  I'd love more opportunities to help people get work  that matters to them.
What exciting plans do you have?
We're going to be featured on Good Morning America in May! And April is our 5th anniversary, so to celebrate we're hosting a prom for kids at Duke Hospital! We're so excited for it! It's going to be an around the world theme with food and music from all over. Prom is such a pivotal part of growing up, it's this thing that everyone hears about and looks forward to for years, so we want to make sure all of these kids get to experience it. Even the awkward moments that were part of prom for everybody, we want to bring that here too. Everyone should have that part of growing up!
Ok, SPEED ROUND! Answer these questions as fast as possible:
Coffee or tea? And how do you take it?
Coffee. With Splenda and a little milk
Morning person or night owl?
Morning person 120%! I'm usually in bed by 8:30!
If you could make dinner for one person, living or dead, who would it be, and what would you make them?
Anyone of my ancestors I never got to meet. Tacos, no question.
Global issue/current event that's closest to your heart?
Lack of funding for childhood cancer research.
If you were a super hero, what would your theme song be?
Definitely something by Bruno Mars! Probably "Treasure".
Learn more about Jess and the Headbands of Hope, here.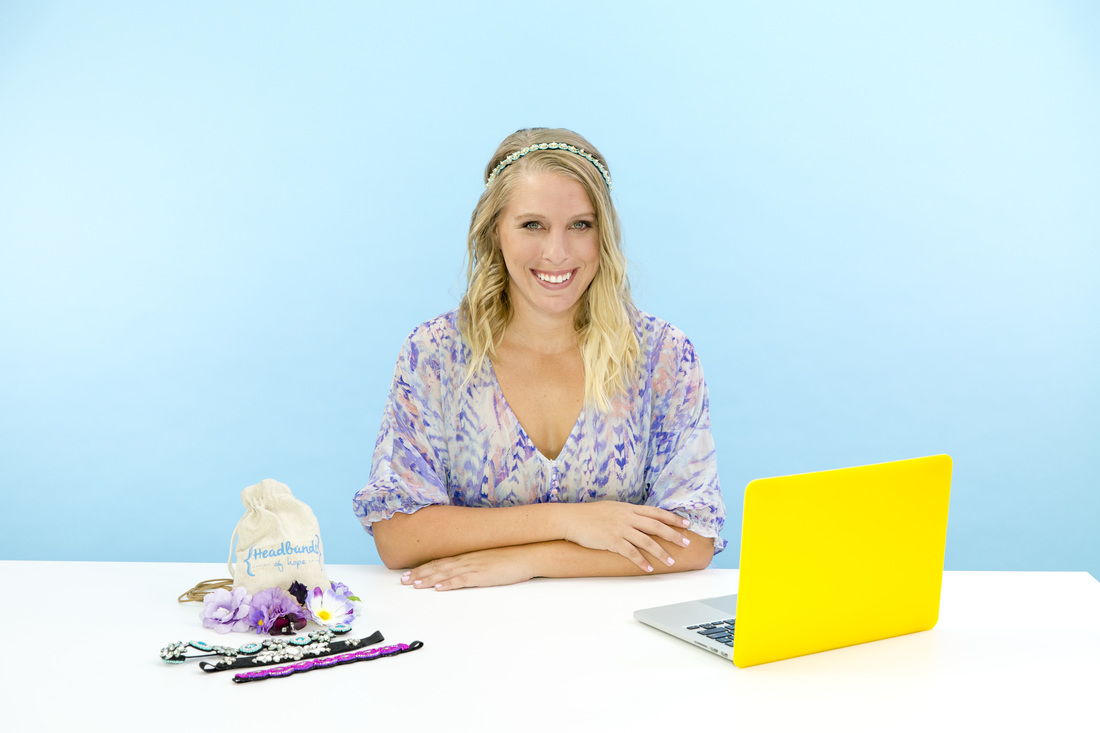 Interested in being being featured on "The Philanthropist"? Please email inquiries to [email protected]