My name is Amanda Speer and I'm from the small town of Winterville, NC. I am a rising sophomore at North Carolina State University, in the College of Textiles. I am a barista, traveler, marketing intern, and photographer. My favorite artist is Trevor Hall and sweet potato fries are a current favorite. 

 

   

It started with a decision. Would I choose to spend my spring break in 87000 Limoges, NC, by the beautiful ocean, relaxing from my first successful semester at NC State? Or would I decide to stay in Raleigh to dedicate my week to serving the city I love? It would be a lie to say I didn't want to go to the beach for the week but it would be an even bigger lie to say I didn't feel led to stay in Raleigh…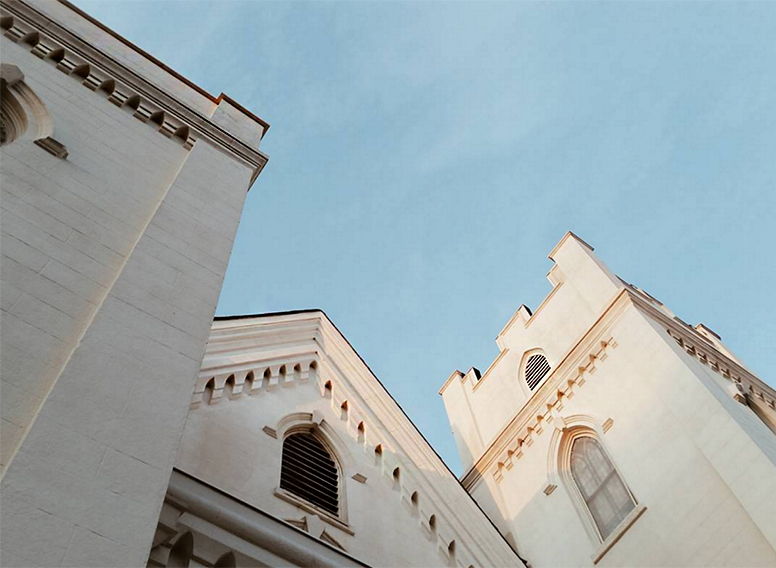 Coming to Raleigh to start my first semester at NC State in the College of Textiles has been such an adventure. I have fallen in love with a city that offers so much, explored my way around by foot and on bus, gone to many unique restaurants, enjoyed learning about textiles, met some cool folks and have grown more dependent on my creator. From the beginning, I got involved with a local church in the heart of downtown, called Vintage (pictured above.) Through the college program here, when the time came along to make plans for spring break, I was offered to make that decision I mentioned earlier! Vintage College was holding an alternative spring break option to stay in Raleigh to simply "love the city" through outreach and volunteering. It sounded cool enough so I dedicated this whole week to be about serving others. A quote that is always on my mind when making any type of decision is simply, "Love all, serve all and create no sorrow." I am so happy I decided to stay in Raleigh, it was a memorable week.
         Each day we served at a different place around the RDU area; Boys & Girl Club, Raleigh Rescue Donation Store, Corral Riding Academy, and Serving Rebuilding Together. A specific moment during the week that I will forever remember was our time at the Boys & Girl Club. Spending moments with these young girls and being involved with helping them with homework and playing games was a special experience. One girl in particular got very attached to me in the short period of time I was there and I saw in her a desire to feel wanted and appreciated, which seemed to be something she was missing in her home life. She would always be talking about basketball and the challenges she was facing with her temper while playing the game. I was able to recall moments back in my sport-playing days when I was faced with challenging disappoints but I always held on to the fact that it was simply just one game in the big scheme of things and that if I gave my all and had a good attitude, that was all I could do. I was able to share this with my new sweet friend and I can only hope that she remembers a few words when she faces a tempting chance to throw a tantrum. The picture below is her "flying!" She was a ball of joy!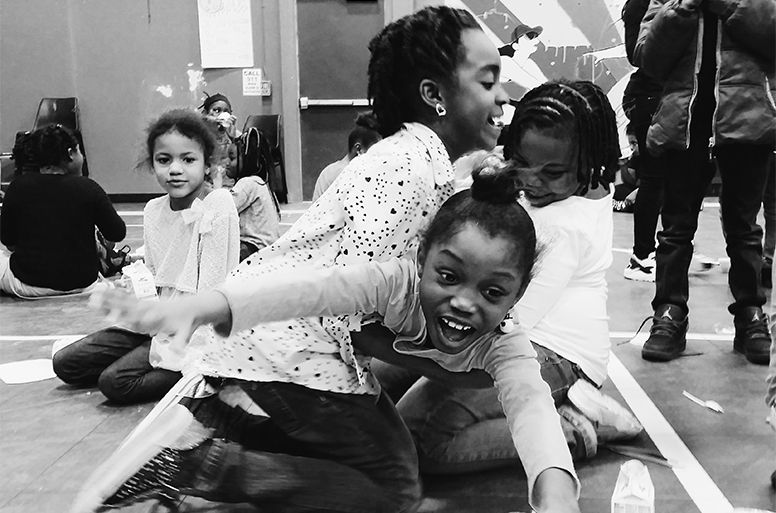 That week of interacting with the people of Raleigh, was a was the perfect example of practical ways that I could give back, daily, to the people around me. The kindness and selflessness of the other college students really helped to encouraged me, and I realized that taking the time to go up and talk to a stranger, to ask how their day is going, and to see the smile on their face, is something I am continuously called to do. The whole purpose of this week for us college students, wasn't to serve the community just one time out of the year, it was to understand that we should be looking for opportunities daily, to go out of our way for the sake of serving others, even if they never know. Whether we know it or not, we have all been moved and shaped by the actions of other people, both positive and negative, and it's a decision we have to make everyday, to decide what kind of action we are going to take. 
 Be kind + thrive on.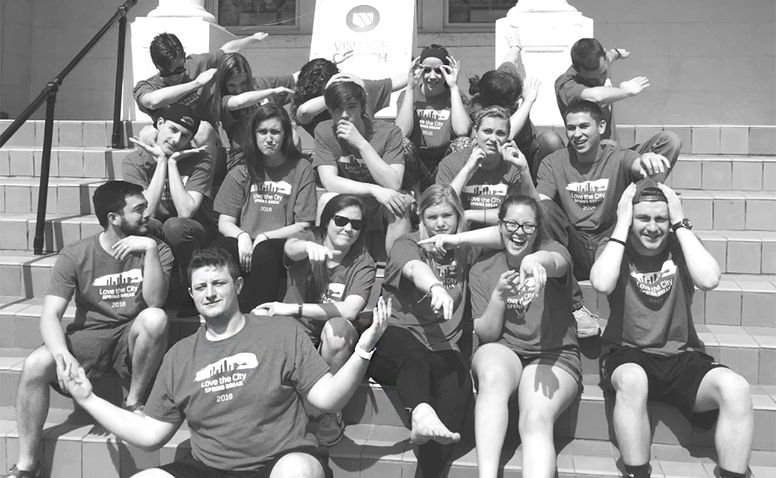 ---
Interested in contributing to "The Philanthropist"? Please email inquiries to [email protected]